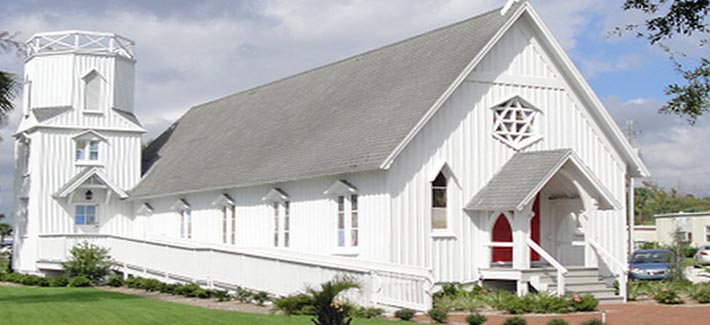 Non-Denominational
a.k.a. St. Paul's By-the-Sea/Beaches Chapel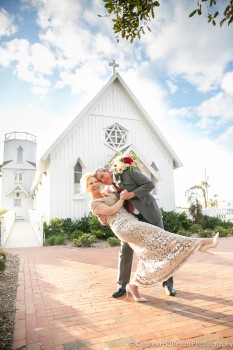 Celebrate your Romantic Jacksonville Beach Wedding in the Historic Chapel of the Beaches Museum. The antique bell will ring for you in the white Bell Tower of the Little Chapel on Beach Boulevard.
You will never forget your wedding day in this memorable setting and neither will any of your guests. You will create memories for everyone as you and your loved one become part of history at one of the Oldest Chapels on the Beaches.
Get married in the Little Chapel and enjoy a reception in the stylish Beaches Museum located three blocks from the ocean. Your memory of this momentous day will be magical.
Prices are based on time reserved. Weddings typically reserve 5 or 6 hours (rehearsal time included).
140 guests can be seated comfortably – Space is 77 x 22 feet overall with pews in fixed positions. Chapel is 100% Air Conditioned – Humidity and Temperature Controlled.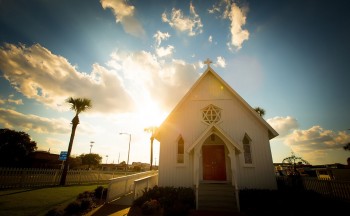 Ask for a tour of the Chapel and the Park today. Our staff would love to show you around.
Prices available on request; please call the Special Events Coordinator Monica D. Bernhardt to schedule an appointment at 904-241-5657 x115 or BeachesMuseumWeddings@gmail.com.