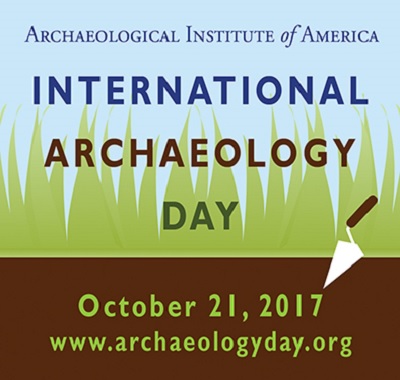 October 21, 2017 - 10:00 am
Beaches Museum & History Park
The Archaeological Institute of America Jacksonville Chapter presents International Archaeology Day, hosted by the Beaches Museum, Saturday, October 21 from 10 a.m. until 2 p.m.
Archaeology Day is a fun-filled, educational day when children and adults can participate in mock digs and pottery making; Dr. Ashley from UNF will identify local artifacts; master gardeners will discuss past and present plant life; and more.
Vicki Rolland, Archaeology Lab Administrator and Adjunct Professor at the University of North Florida, will present her lecture "What's Cooking?" in the Beaches Museum Chapel at noon. Refreshments will be served.
The Cowford Archaeological Research Society, Dr. Keith Ashley from UNF, the Florida Public Archaeology Network, the Lighthouse Archaeology Maritime Program, MOSH and Lee McDonald with the Duval County Master Gardener's program are participating.
This event is free and open to the public. For further information please call 904-241-5657.