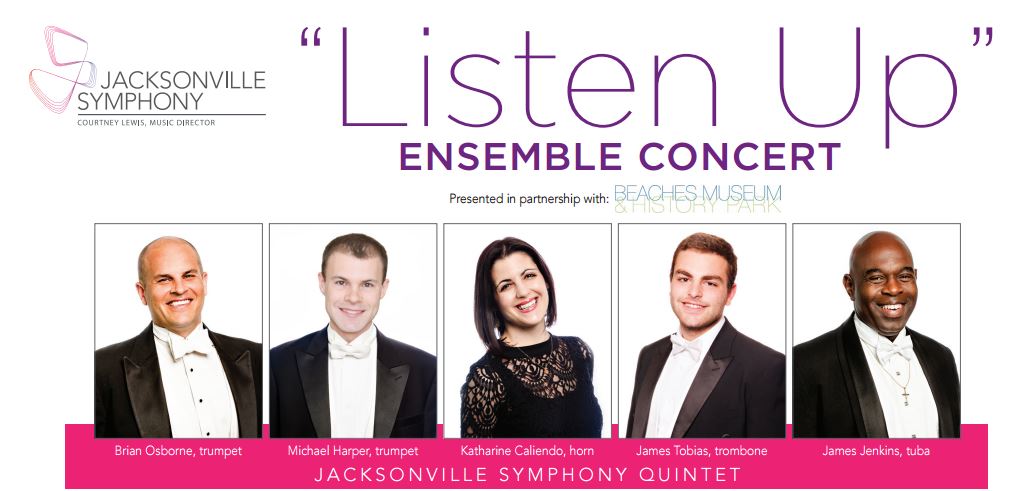 January 24, 2018 - 6:00 pm
The Beaches Museum Chapel
Members of the Jacksonville Symphony will perform a "Listen Up" Ensemble Concert in the Beaches Museum Chapel Wednesday, January 24.
Light refreshments will be served beginning at 6 p.m., the concert will begin at 7 p.m.
Tickets are $15 and are available for purchase through the Jacksonville Symphony Ticket Office. Please visit JaxSymphony.org or call 904-354-5547.
The Beaches Museum Chapel is located at 505 Beach Boulevard, Jacksonville Beach.