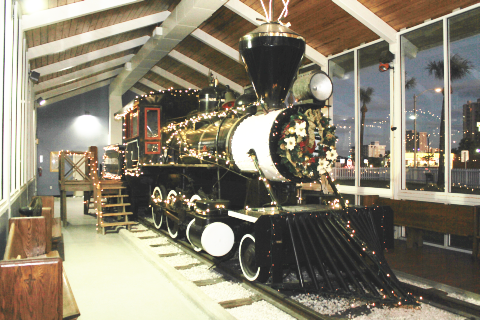 December 10, 2016 - 9:00 am
Beaches Museum & History Park
The Beaches Museum & History Park will host the annual Beaches Polar Express on Friday, December 9 from 2-6 p.m. and Saturday, December 10 from 9 a.m. – 4 p.m.
The movie "Polar Express" will be shown inside the Museum in the Dickinson Gallery each day throughout this event. In the park you will find Santa and the Conductor with cocoa and cookies all day. The Post Office will provide children an opportunity to send letters to Santa and create Christmas crafts. On display in the Upper Depot will be a model Polar Express train complete with Christmas backdrop.
This event is free, donations to the Beaches Museum are accepted.  For further details please contact the Beaches Museum at 904-241-5657.
If you are interested in sponsoring this event please contact Chris Hoffman or Alexandra Klein at 904-241-5657.