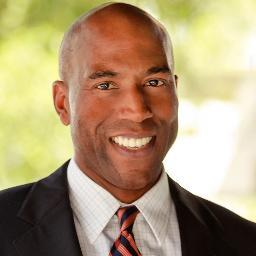 February 16, 2017 - 5:30 pm
The Beaches Museum & History Park presents author, film director and producer Derek Boyd Hankerson as he offers a lecture on "Spanish Florida the Original Underground Railroad".
A direct Gullah Geechee descendant, Derek is a faculty member and lecturer at three Florida colleges, and has held three presidential appointments in Washington, DC.
Hankerson's most recent experience was as President-elect Trump's Northeast Regional Director, Field Director, Republican Party of Florida (Stuart) and assisted Brian Mast, a disabled veteran, win a seat in Congress in south Florida. 
Although most people are familiar with the Underground Railroad, which helped slaves escape to the North during the 19th century, probably relatively few are aware of a similar "railroad" running in the opposite direction that existed from the late 17th century until shortly after the American Revolution.
The Boardwalk Talk presentation will discuss how slaves likely started fleeing toward Spanish Florida after the British established South Carolina in 1670.  The Spanish refused to return the escaped slaves and provided them with sanctuary, if they agreed to convert to Catholicism.  Even Native American tribes such as the Creek, Cherokee and Yamasee provided assistance, as did the Seminole when former slaves moved deeper into Florida.  Beyond Florida, the escapees also migrated to Mexico, the Caribbean and the American West.
This fascinating journey into a little known episode in early American history begins at 5:30 p.m. on Thursday, February 16, in the Beaches Museum Chapel on the grounds of the History Park.  Admission is free to Beaches Museum members with a suggested $5 donation from nonmembers.
For more information, please visit www.beachesmuseum.org or call 904-241-5657.