March 13, 2017 - 7:00 pm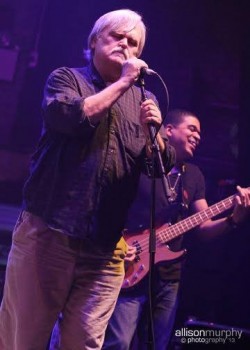 The Beaches Museum and Lazzara Family Foundation proudly present Col. Bruce Hampton (Ret) at the historic Beaches Museum Chapel.
Bruce Hampton is a surrealist American musician. In the late 1960s he was a founding member of Atlanta, Georgia's avant-garde Hampton Grease Band. Adopting the moniker Colonel Bruce Hampton, Retired, and sometimes playing a sort of dwarf guitar called a "chazoid", he later formed several other bands. Some of those band names include The Late Bronze Age, The Aquarium Rescue Unit, The Fiji Mariners, The Codetalkers, The Quark Alliance, Pharaoh Gummitt, and Madrid Express.
Join us for a night of wonderful and unique music in the most inviting and intimate atmosphere in Jacksonville.
Tickets are $20 for the show in advance, $25 day of show. To purchase tickets click here or call 904-241-5657.