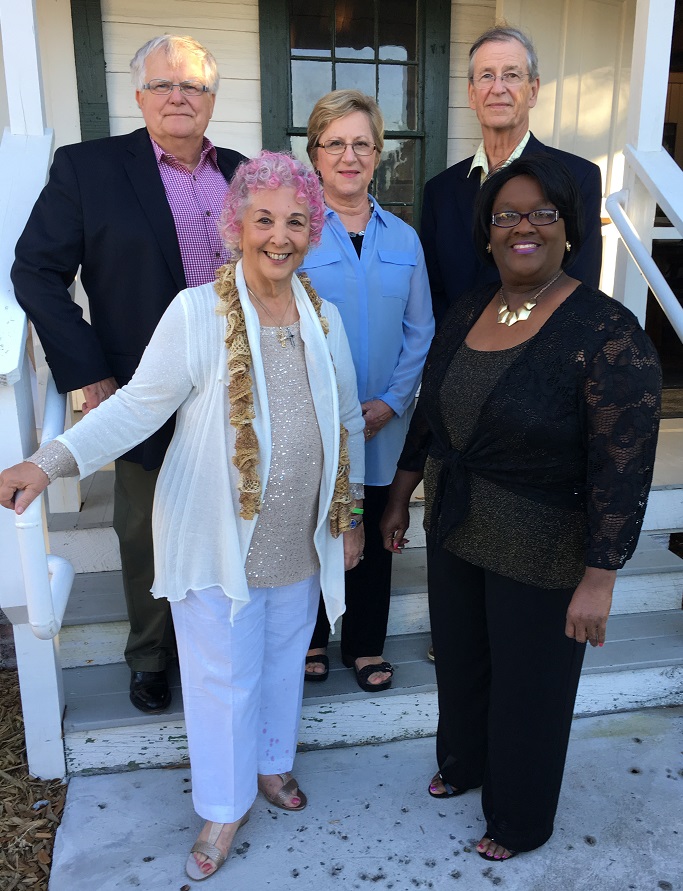 September 22, 2017 - 6:30 pm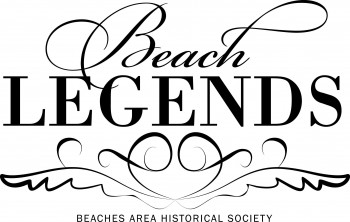 Recognizing that tomorrow's history is being made today, the Beaches Area Historical Society has announced the extraordinary individuals selected to be recognized at its fourth Beach Legends event, Friday, September 22 at the TPC Sawgrass clubhouse. The highlight of the evening will be an awards presentation honoring these well-known members of the community, who have made and are making significant contributions to the on-going history of the Beaches.
Tickets for 2017 Beach Legends are currently available here.
Beach Legends for 2017 are:
Polly Boeneke – Beginning in 1971 with 25 students at the Mayport Naval Station, Polly B has taught thousands of Beaches children, teens, and adults the art of dance. She and husband Bob have grown their family run business into a thriving enterprise in Jacksonville Beach. Her students have won countless awards, performed at international venues, pursued professional careers and most of all, developed poise, character, and determination to be the best.
Nancy and Tom Broner – The Broners have deep roots in the Beaches community. Dr. Tom Broner provided podiatry care in his private practice since 1977, was a leader in the medical community and recently went to work caring for veteran patients at the VA as his way of "giving back." As the manager of his medical practice, Nancy also found time to serve two terms on the Duval County School Board and currently leads OneJax. Together, they are volunteers, community leaders and trusted friends to many.
Lillie Sullivan – As President of the Rhoda Martin Cultural Heritage Center, Lillie has been working for sixteen years to preserve a four room brick building in Jacksonville Beach — the home of a school founded in 1928 for African American children during Jacksonville's segregated past. Lillie has grown the Center and its services by working with churches, businesses, charitable organizations, and private donors. Most recently, the Center has opened an early learning program for 33 neighborhood children, continuing the promise of knowledge as the road to success.
Rev. Jim Cooper – Rev. Cooper and his wife Tay have returned to Ponte Vedra to retire in the community they love. As the former rector of Christ Episcopal Church, his leadership engaged his congregation in international service, local charitable initiatives, and the growth of their church ministry. Rev. Cooper and members of his congregation laid the foundation for Vicar's Landing and other service organizations in the Beaches community.
The evening includes a cocktail hour with an open bar, auctions, and a sit-down dinner with wine. Live and silent auctions promise vacation getaways, dining and golf specials as well as prizes to bid on donated by generous Beaches merchants. The price of admission is $150 and sponsorship opportunities are available. This year's event will be presented by Walter Dickinson & Helen Coppedge.
Proceeds from Beach Legends will cover approximately one third of the budget for educational programs and operational needs of the Beaches Museum & History Park.
2017 Legends Sponsors
Presenting Sponsor
Walter Dickinson & Helen Coppedge
 Landmark Sponsor
Maxwell & Edna Dickinson
Vicar's Landing
Preservation Sponsors
E.J. & Rob Taylor
Baptist Medical Center – Beaches
Jack & Lori Schmidt
Bill & Holly Hillegass
Jerry & Susan Miller
Christ Episcopal Church
Monument Sponsors
Ullmann-Brown Wealth Advisors
Jacksonville Orthopaedic Institute Beach Division
Icon Sponsors
Intrepid Capital
Bob & Suzanne Taylor
Jean H. McCormick Family
Frank & Mary Watson
Fletcher Stein
Richard & Hope Hana
Brower Financial Group
Rev. Jim & Tay Cooper
Mr. & Mrs. Joseph Z. Duke
Hastings & Jacqueline Williams
Fleet Landing
JB Foundation
Swindell, Bohn, Durden & Phillips, PL
Clare Berry, Berry & Co. Real Estate
Dr. & Mrs. Kevin L. Neal
Supporting Sponsors
Frances King, King & Associates Insurance Agency
Sawgrass Asset Management
Wedge Capital Management
Media Sponsor
The Beaches Leader and Ponte Vedra Leader
In-Kind Sponsors
MorganMackenzie Designed Communications
Sight & Sound
Deanne Dunlop Photography
Chao Framing
The Beaches Area Historical Society is a non-profit organization founded in 1978 to archive and chronicle the history and heritage of the Beaches communities of Mayport, Neptune Beach, Atlantic Beach, Jacksonville Beach, Ponte Vedra and Palm Valley. The museum building, which opened in 2006, and History Park occupy Pablo Historical Park, a three-block campus at 381 Beach Boulevard, Jacksonville Beach. For information call (904) 241-5657.