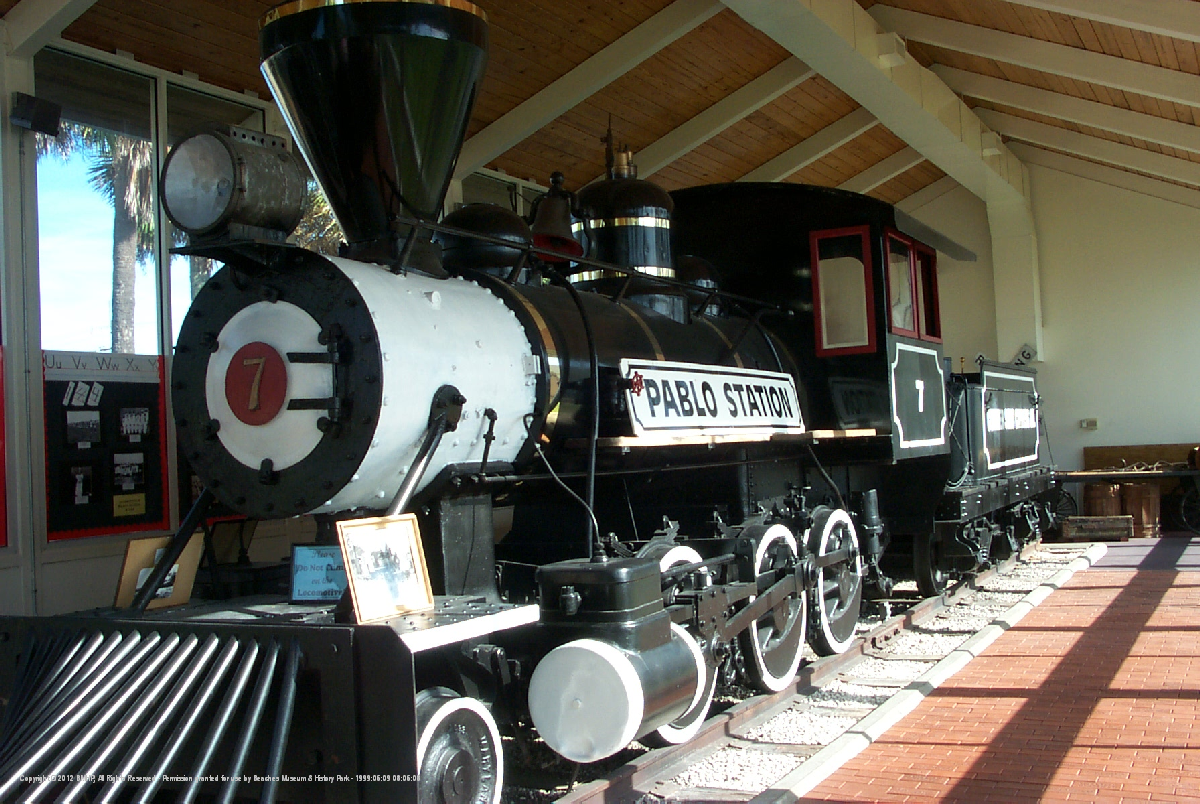 Engine No.7
The 25 ton steam locomotive was built by H. K. Porter and Company of Pittsburgh, Pennsylvania in March 1911 as Serial Number 4845. It was manufactured for the W.W. Cummer & Sons Lumber Company of Dade City, Florida and operated near Lacoochee, Florida. It was used to haul pine and cypress logs in Pasco County, near Miami. The tools on the back of the tendercar are track and logging tools.
It has a 2-6-0 wheel configuration indicating two wheels in the front, six under the boiler, and none under the cab. This locomotive is typical of a steam locomotive of the early 1900s.
It was donated to the Beaches Museum in 1981 by the City of St. Augustine where it had been on display for 21 years. It was moved here from St. Augustine in 1982, and is now displayed near the original location of the Jacksonville and Atlantic Railroad tracks, which became the Florida East Coast Railway.
A passenger train would have had a similar locomotive and tender. The baggage cart in the back of the station is filled with luggage from the era of the train.